MISTER DAVID & THE FAMILY DEM
From cabaret to circus arts, from illusionism to the manipulation of objects, from extreme escapology to aerial acrobatic performances. "Mister David and The Family Dem" proposes a new way of doing entertainment, combining the many disciplines that the world of the circus and modern theater offer.
From the street he understood how to manage contact with the public, to improvise in every situation and never give up. From the circus he learned the technique and the rhythm. From illusionism he has learned to amaze the public. Life taught him the rest. The stage is his home, wherever it is.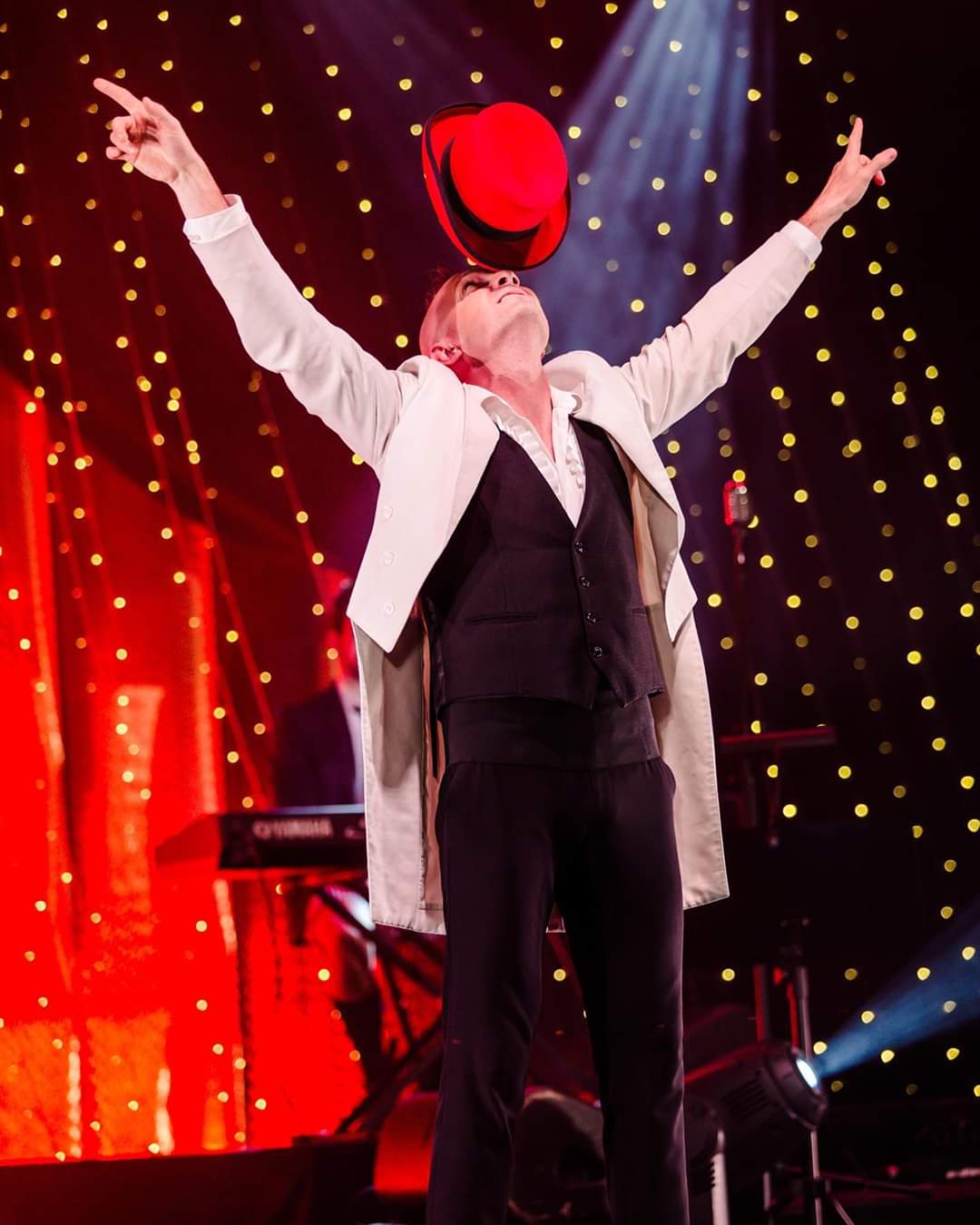 MIND THE GAP
Beware of the void is what an equilibrist thinks during his show. A one man show with a taste of variety. Circus, bizarre balances and manipulations, illusionism, involvement and comedy create the atmosphere for the grand finale. The Great Escape. A straitjacket escape and balancing chains on a two-meter high unicycle.
TECHNICAL INFO
Theater: Lights placed white and yellow, central rain, blue and yellow cuts, against yellow and red
Duration: about 1 hour
A REAL ROCK FAMILY CIRCUS
The Family Dem is a crew that brings a bizarre, free and nomadic lifestyle to the stage. A rock and roll family. The mother, aerial acrobat, Manuel 11, juggler and acrobat, Denny 10, reckless equilibrist, Alex 8, verticalist, Soemi, 6 years the youngest. A band of madmen led by their father, Mister David, ring master, illusionist, escapologist and equilibrist. The Family Dem brings to the stage real-life adventures, long caravan journeys with the great circuses, new discovered cities and ever-changing days. Stay Rock!
TECHNICAL INFO
Theater: Lights placed white and yellow, central rain, blue and yellow cuts, against yellow and red
Duration: 1 hour and 15 minutes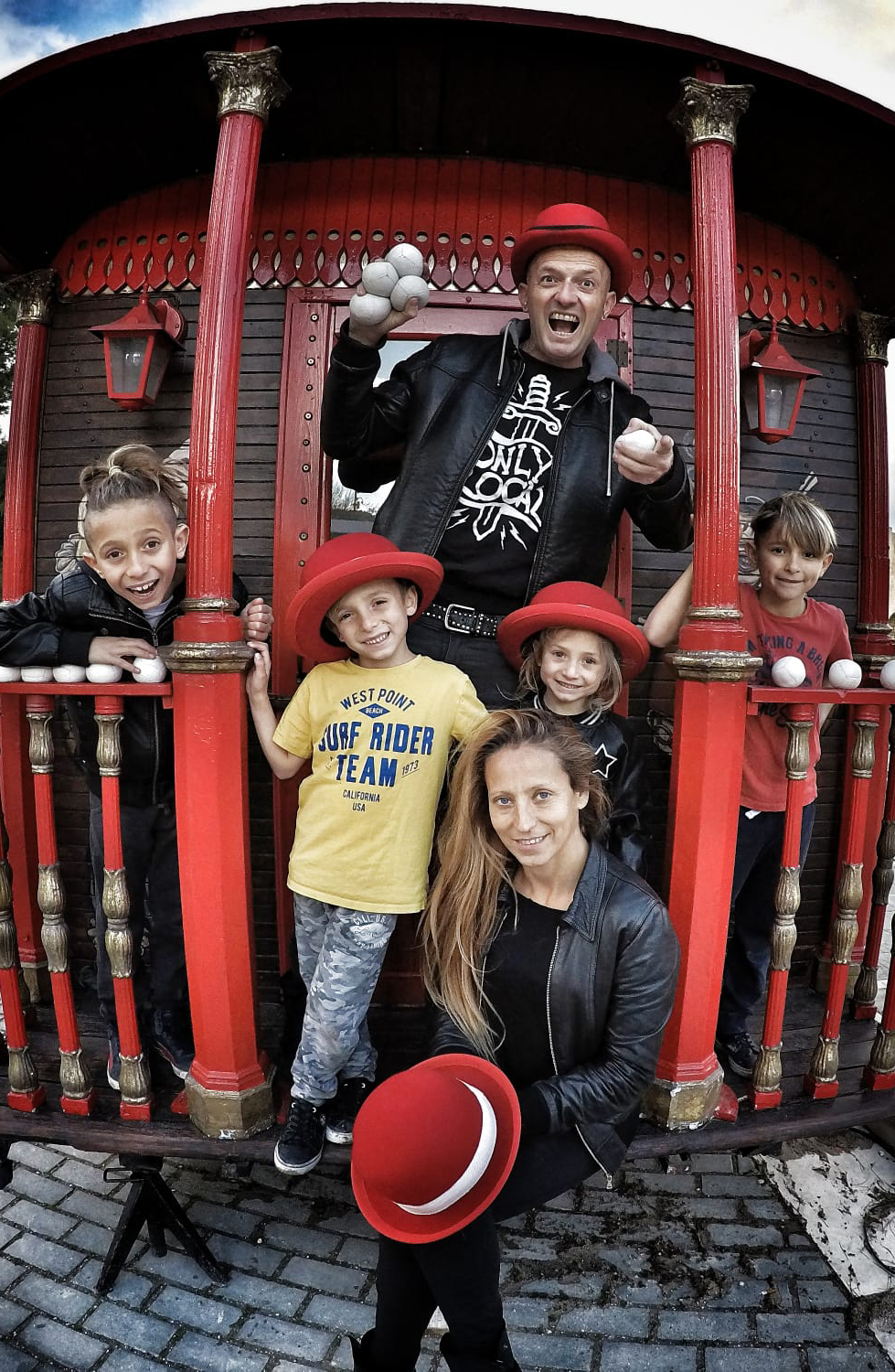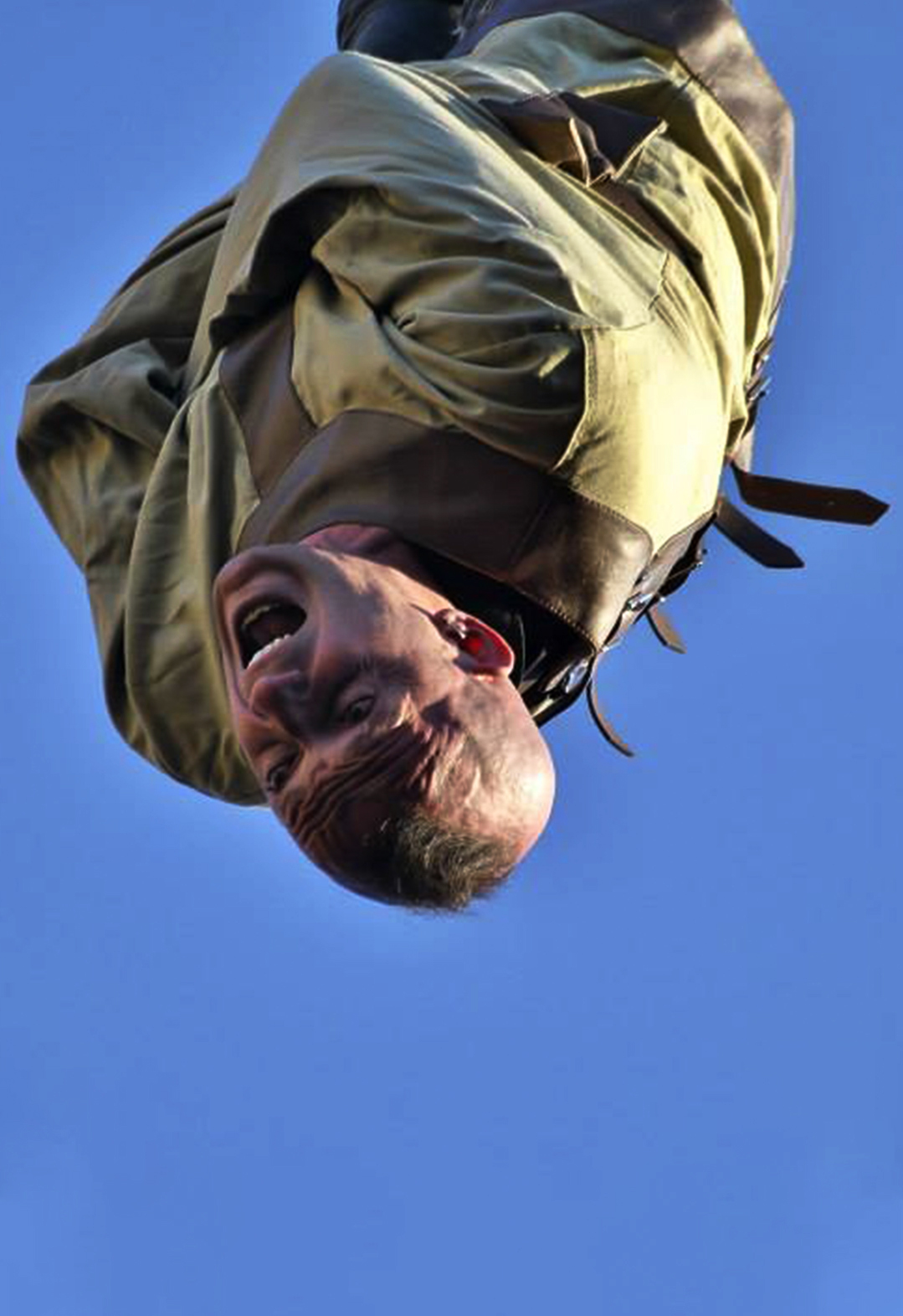 EXTREME ESCAPE
An amazing show with a great ending. An escape from a straitjacket and chains hanging from the arm of a crane. A dizzying height. 40 meters from the ground. A square full of people with bated breath and eyes turned to the sky. This is the atmosphere created during the "Extreme Escape".
TECHNICAL INFO
Duration: From 20 minutes to one hour
Crane with extendable arm. Sound system suitable for the situation in the square. Bull's eye in case of night and light service suitable for the event. Adaptable to the square, theater, television studios.
CRAZY DREAM CIRCUS
In 1950s cabaret style, it brings to the square a form of popular entertainment that belongs to the history of the show, made famous by Parisian cafes: varietè.
A ring master dressed in moulin rouge style and bizarre situations will drag the audience into an out of the ordinary atmosphere, including spectacular escapes, acrobatic unicycle and aerial tricks. The show features Davide Demasi, performer, escapologist, equilibrist and artistic director, Elena Timpanaro, aerial acrobat, and other international artists.
TECHNICAL INFO
for the squares, a self-supporting and certified structure 7 meters high is made available where there are no installation points for aerial structures.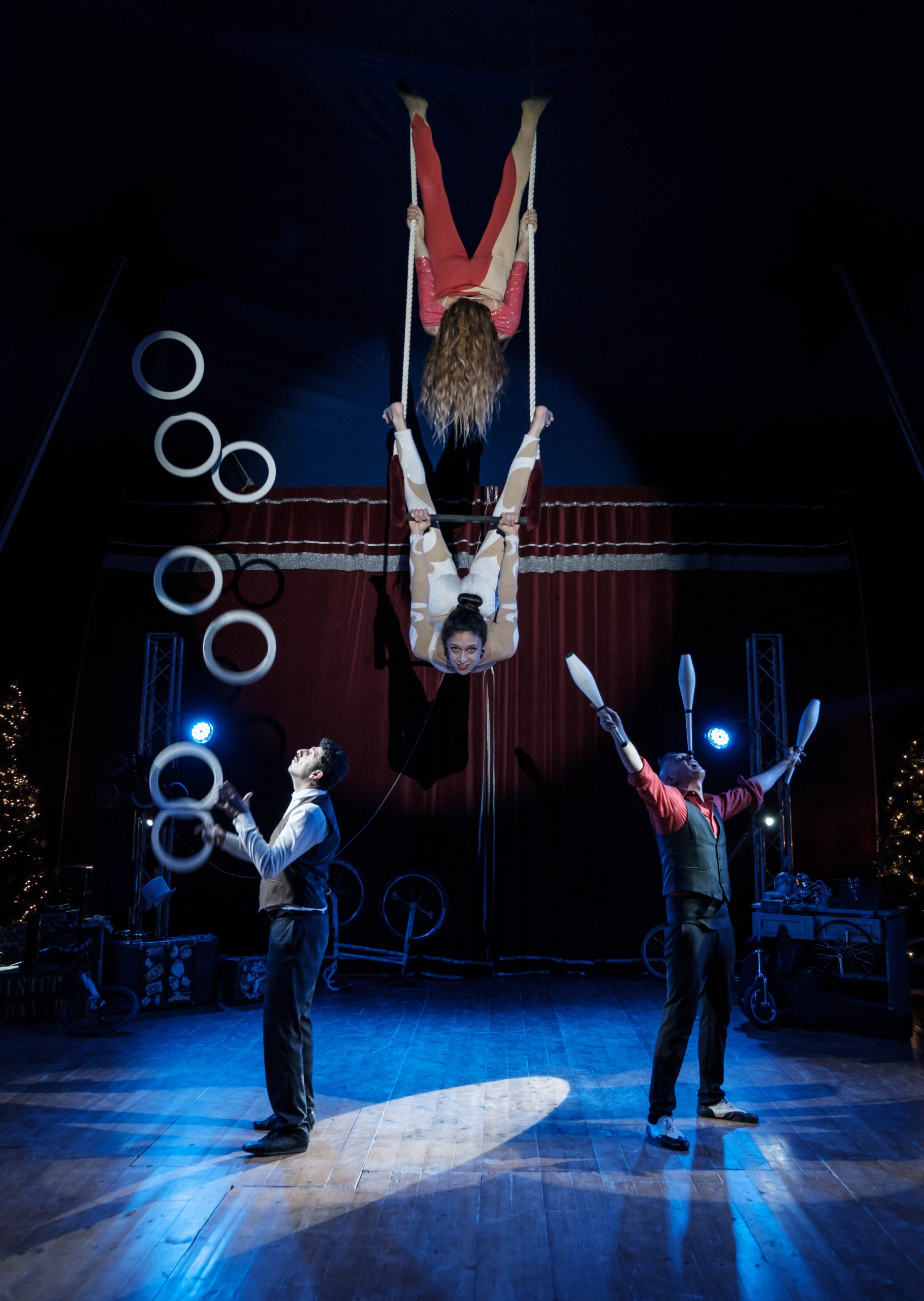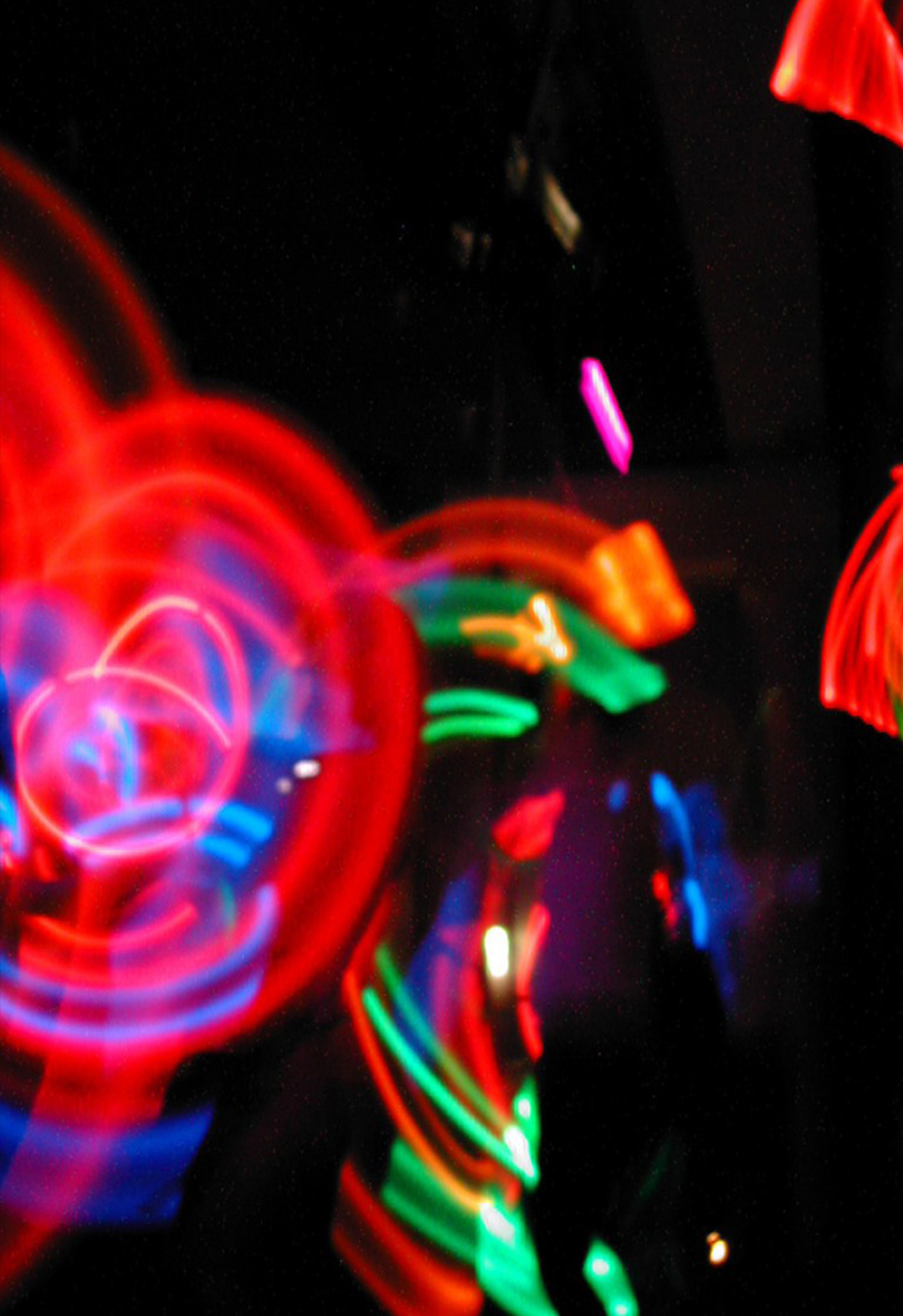 LIGHT AERIAL JUGGLING
Performance suitable for discos, galas, conventions and all those situations where you want to amaze, excite and strike the public with spectacular plays of light and aerial choreography.
Modern circus tools will create suggestive beams of light, enriched by aerial performances of a high emotional level.
TECHNICAL INFO
Duration: repeatable performance of 5 to 15 minutes
Possibility of getting dark in the room
MIND THE CARD
Show suitable for hall shows, restaurants or street magic. Close-up magic performed at the tables or used as a contact technique during conventions, gala dinners or large events. Performance lasting 20/25 minutes of prestidigitation that can be performed in street theater festivals or both itinerant events and as a show point.
TECHNICAL INFO
Good light, absence of deafening noises.
Duration: From single performances to a show lasting between 30/45 minutes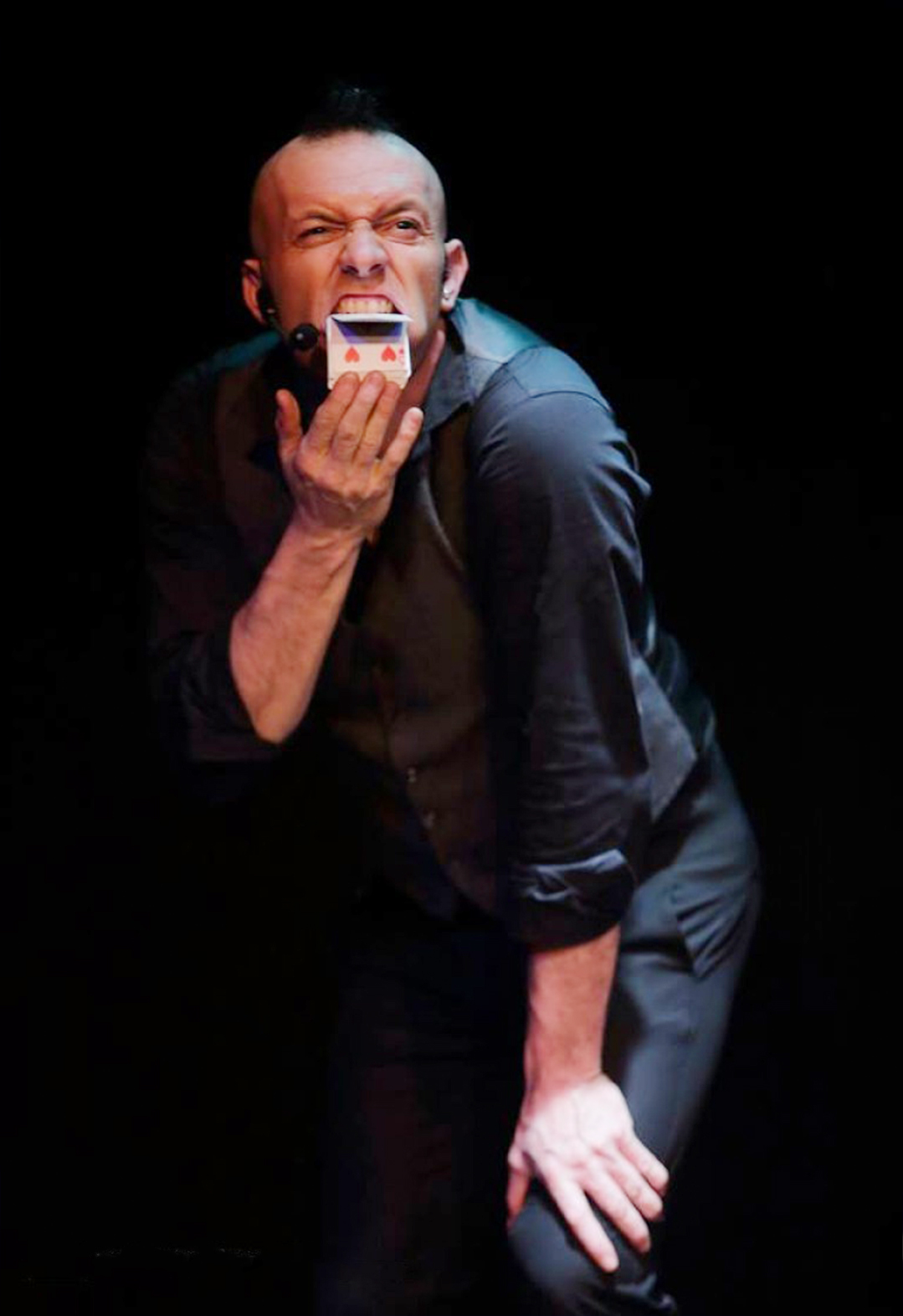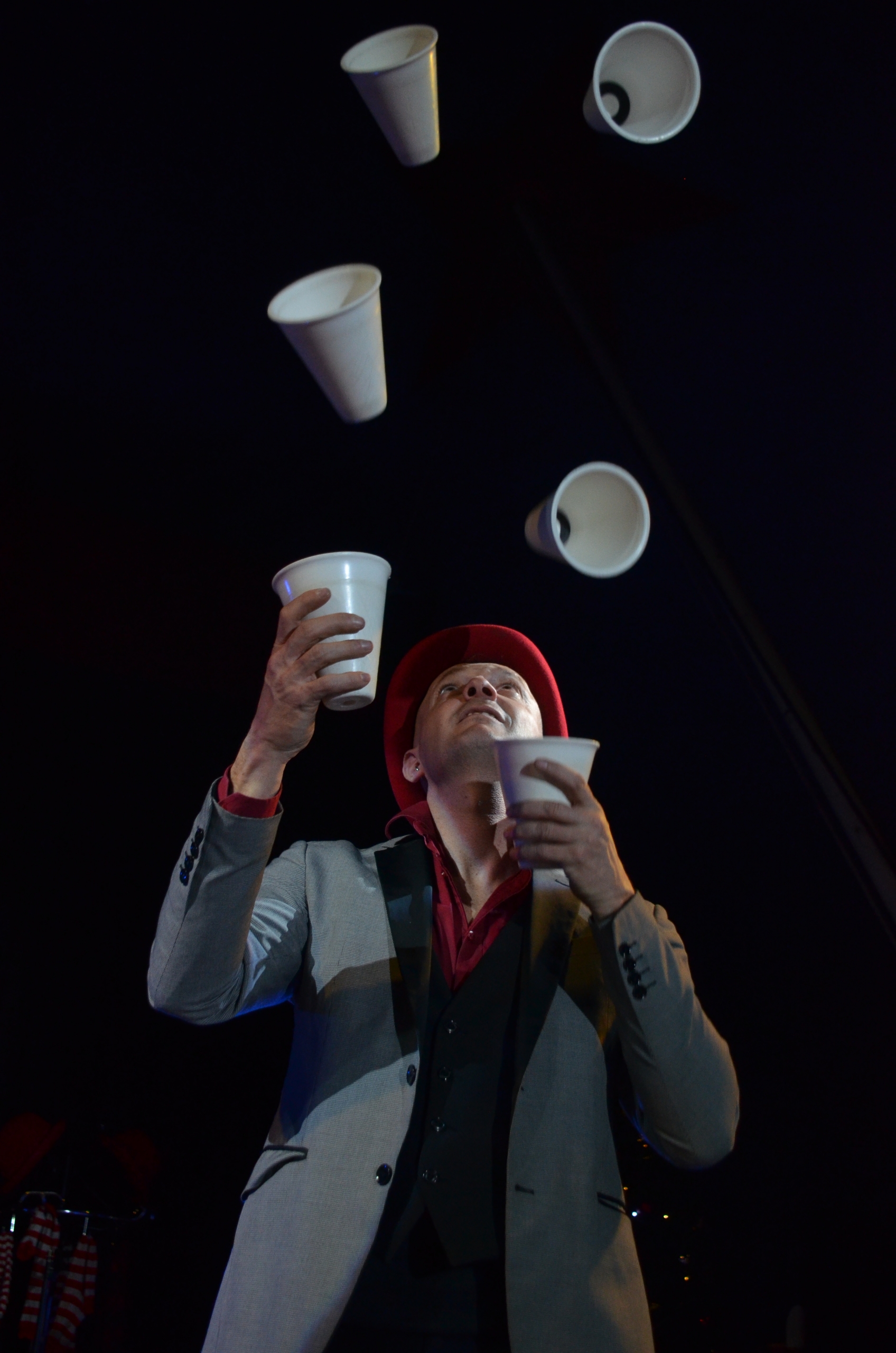 CRAZY WAITER
Meeting a waiter at a wedding, gala dinner or buffet is common, but being served by a quirky and quirky waiter doesn't happen every day. During the party, the "fake waiter" will create gags and jokes without revealing his true identity as an artist, thus becoming the main topic of the speeches and laughter of the guests, until the end of the evening, which will end with a hilarious and engaging show.
TECHNICAL INFO
Availability by the room service
Duration: the entire period of table service plus the final show of 20/30 minutes
It is rare to be hit by a busker! Then I saw Mister David! A hurricane of magic and fun.
If life is a continuous exercise of balance, Mister David is one who exaggerates!
I've been following Mister David for years and he fascinates me every time he performs.
It represents the continuous pursuit of perfection!
Mister David! The new Houdini!
Mister David, the Houdini of the circus!

EMAIL    misterdavid75@gmail.com
PHONE   +39 340 2428870